Fairness, Impartiality, Justice
Serving the Communities of:
Girard, Hubbard, Hubbard Twp., Liberty Twp., and Vienna Twp., Since 1964
Welcome to Girard Municipal Court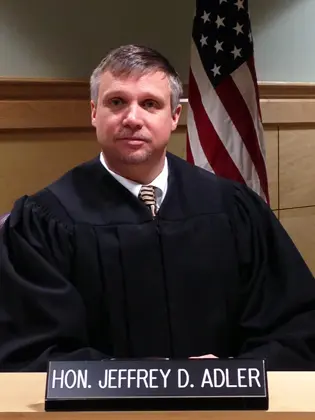 For all Girard and Liberty "Traffic Camera Tickets" Call (330) 545-0211 ext. 2204
See "TRAFFIC CAMERA INFO" under "Site Links" for Camera Ticket Information
Parking, criminal, and traffic tickets which have the words "MINOR MISDEMEANOR" or "mm" printed on the ticket may be paid without the necessity of a court appearance. The only exception is if this is your third moving violation within the past twelve (12) months.
A court appearance is then required. All other tickets require a court appearance. If you must appear in court or wish to plead not guilty, the date of your court appearance is indicated at the front bottom of your ticket. Traffic court begins at 9:00 A.M. and works on a first-come, first-served basis.
All payable tickets can be paid in person, by mail, or online.
PAYING IN PERSON - You can pay between the hours of 8:00 a.m. to 4:00 p.m. Monday through Friday at the Girard Municipal Court located at 100 N. Market Street, Girard, Ohio 44420. The clerk's office is located at the end of the hall on the second floor. Cash, money orders, certified checks are acceptable methods of payment.
PAYING BY MAIL - Can pay by certified check or money order made payable to the Girard Municipal Court. Our mailing address is Girard Municipal Court, 100 N. Market Street, Girard, Ohio 44420. You must sign the back of the ticket at the bottom where it reads, "signature of defendant." You must submit along with your ticket and payment a copy of your current insurance coverage. Payments must be received by the original court date assigned to avoid a warrant.
PAY ONLINE - To pay view/pay your bill online, please visit our ePayment page by clicking here.
To view the cost of your traffic ticket, visit Waiver Cost Schedule Link or call (330) 545-3049.
You can look up your information online at Municipal Court Public Access System or call
(330) 545-3049.
If you pay in person and bring the ticket with you, you can pay immediately after the ticket was issued.
If you pay by mail, payment can be sent immediately.
You must bring proof of insurance whenever you pay or go to court on a traffic ticket.